Need a great WordPress development tool and flexible theme. Then look no further than Elegant Themes new DIVI theme and their visual Builder. Powerful, easy to use, and very flexible, it offers both professional developers and those just starting, with a powerful and easy to use tool in the design of your website.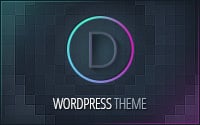 It is flexible enough to allow for the design of most any type of website. Now at version 3 it is even more powerful. You will not be disappointed with this theme.
There are some great tutorials on their site, and Elegant has developed some powerful plugins such as Bloom a great subscription form that will work with most of the common Mail out companies such as Mail Chimp.
If you are comfortable with CSS then DIVI allows for the inclusion of CSS at most every point in the development process. You can include custom CSS in headers, footers – in fact most anywhere. The CSS can be limited to a particular module or be site wide.
Visit their site and look for yourself, you will not be disappointed. Elegant Themes.